David Presents Prize For Winning Photo
---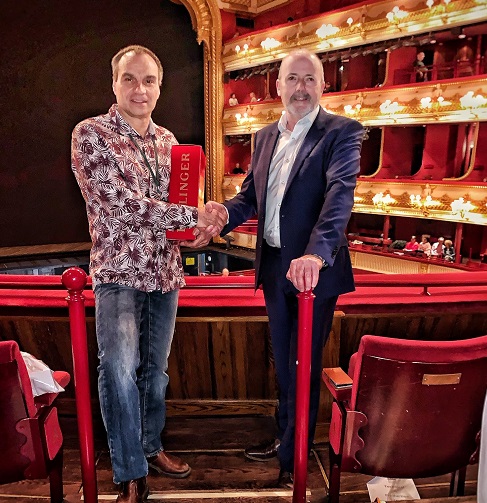 David Wright was delighted to award George Panait, UK winner of the 'Snap My Commute' competition with a magnum of champagne. The winning photograph showed George's picture of Wimbledon station at sunset through his train window. George works in Covent Garden's prestigious Royal Opera House and commutes daily by train.
The competition was created after David posted a photo of Battersea Power Station and its coronet of cranes on LinkedIn, which received more than 200,000 views. Inspired by the interest, David thought a competition directed at commuters would help to break the tedium of people's daily commute. The competition was opened to commuters in the UK and internationally.
The International prize was won by Philip Pawsey from Brisbane Australia. Philip's photo was taken on his daily commute on the Brisbane, Central Business District cycle way, that skirts the Brisbane River.
Director Group hope that the competition will become a regular feature so keep your eyes peeled for the next #snapmycommute launch.