Asia-Pacific Consultant, Carol Wong, joins Director Group
---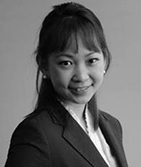 Meeting the business needs of our Global clients demands consultancy capability across the Asia Pacific (APAC) region. To this end, we are pleased to introduce the newest member of our team, Carol Wong.
Carol, joins us as part of our expanding trusted partner network and is supported by her colleagues at CRE Advisers. This relationship extends our capability to assist clients in realising global initiatives, standards and change-programmes.
Like Director Group, CRE Advisers are made-up of former corporate executives with the experience and expertise our clients expect of a premium brand. We hope that with our team expanding across EMEA and the USA, we now offer a truly collaborative global service.