Work Life Digest – Edition 5
---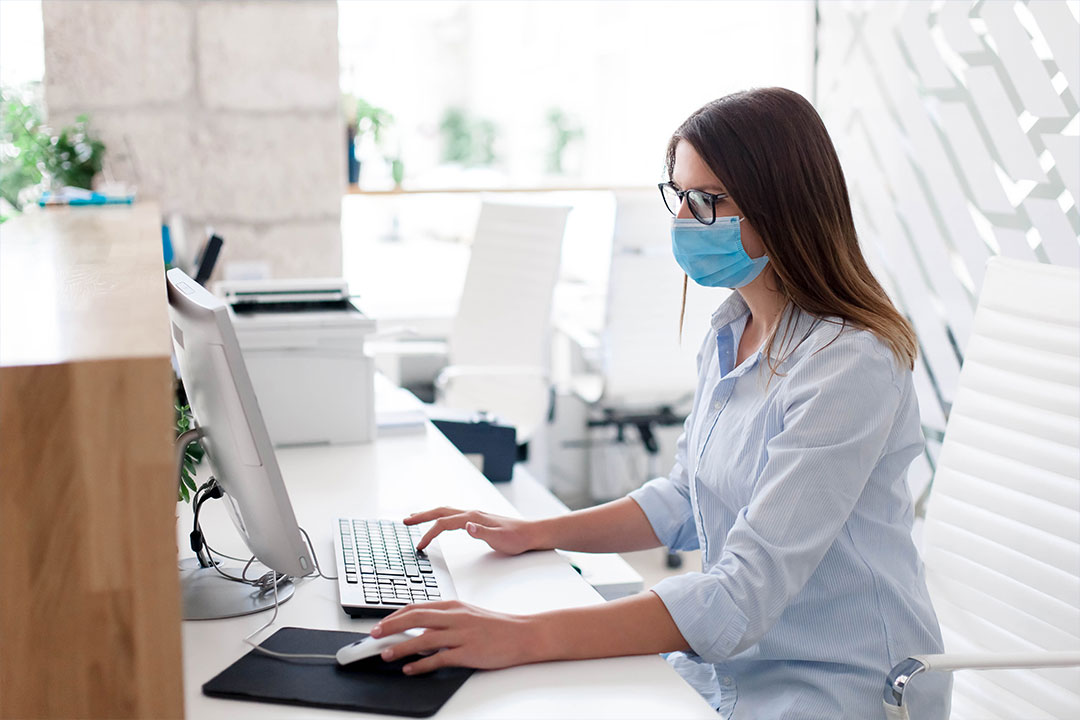 Welcome to the final edition of our Director Group Work Life DiGests for 2021, a run through our perspective on the debate and news around workplace and the evolution/revolution which many of our clients and business occupiers across all sectors are embracing (or sometimes challenging). The debate varies from company to company, sector to sector and region to region, but there is an undisputable energy around the future relationship between the organisation, the team and the individual.
Key highlights from this issue:
Robust economic growth, tempered by COVID-19 uncertainties
No jab, no job – employers getting tough on the unvaccinated
Growing focus on work 'place', as opposed to just workplace
COP26 – not quite the cop out many were expecting
Following a significant  contraction in 2020, the UK economy is now in recovery mode with full year GDP growth for this year expected to reach nearly 7%. The other good news is that COVID-19 hospitalisations and deaths in the UK have fallen dramatically and are well below the January peak. The country now has a double vaccination rate of over 80% (over 12s), with almost 25% now having had a third or 'booster' jab – which puts us in a good position as we head into the winter.
However, despite the re-opening of the economy since the summer, COVID-19 continues to cast a long shadow. The recent emergence of the highly transmissible Omicron variant has brought tighter measures relating to international travel and a reintroduction of compulsory mask-wearing in some settings, plus a reinforcement of work from home guidance in Northern Ireland. On the Continent meanwhile, lockdowns are once again a feature in a number of countries.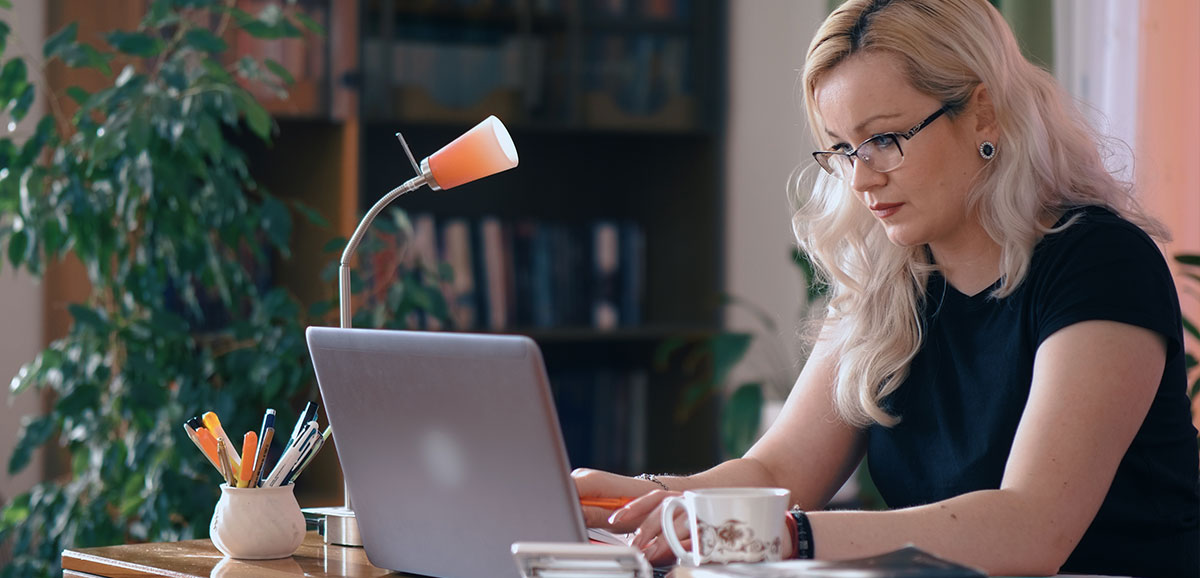 Currently, the national average occupancy rate stands at 23%
This is hardly good news in terms of getting people back to the office. Recent data from Remit Consulting shows that the 'Great Return' to work has been a drawn out process, with only small incremental increases in office occupancy recorded since the summer. Currently, the national average occupancy rate stands at circa 23%, although London has consistently been in the 25-30% range for several weeks. It seems inconceivable that the numbers will rise much this side of Christmas, even if the party season goes ahead. The transport data also remains weak, with tube, train and bus usage still only at 60-70% of pre-pandemic levels.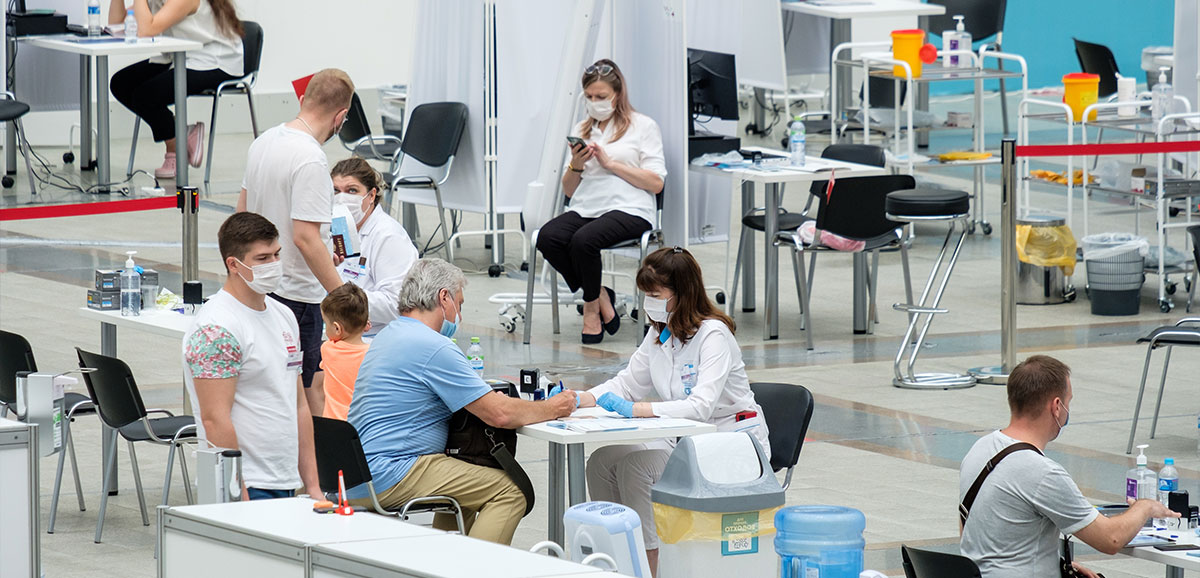 Employers meanwhile are wrestling with the ethics and practicalities of mandating COVID-19 vaccinations for employees and a number of high profile organisations (including the NHS) have been in the news on this recently. The number of job adverts stipulating COVID-19 vaccinations has also increased sharply. The mining giant Anglo American is reportedly planning to dismiss staff who refuse to be vaccinated against COVID-19, including those in the UK. It is currently consulting staff on the new rules, will give them time to get vaccinated and they will only be dismissed 'as a last resort'. When Pimlico Plumbers introduced 'no jab, no job', boss Charlie Mullins said the company's lawyers would redraft contracts to include the vaccine requirement, although the company later said this would apply to new joiners and not existing staff. The US investment banks (in the US) remain the most vocal on the issue, whilst the tech firms have somewhat back-pedalled.
This is an issue which is unlikely to be resolved easily. Clearly, companies want to keep staff safe while also being able to operate – but even the UK Government would find it difficult to enforce compulsory vaccinations across the entire workforce. One thing for sure is that legal advisors will be busy on this topic for the next few months.
This year has been dominated by not one but two emergencies – COVID-19 and climate change.
One of the medium-term effects of COVID-19 will be a reversal of the recent trend towards the densification of office space taking a more 'loose-fit' approach, while attracting employees back will require more focus on smart buildings which are more attuned to the needs of workers. The war for talent continues to intensify, so we expect to see workplaces adopt a more supportive attitude to pets, children, and on-site health and wellbeing.
Technology is playing a greater role in the employee experience, with growth in the use of artificial intelligence, sensors, and apps. Workspaces will be higher quality with more amenities, and with an emphasis on creating a renewed sense of purpose. The future will be laser-focused on service.
This year has been dominated by not one but two emergencies – COVID-19 and climate change. The second of these is, arguably, more serious long-term. In August the UN's Intergovernmental Panel on Climate Change (IPCC) report declared the climate issue to be a 'Code Red' for humanity, with this year also seeing a series of extreme weather events of record high temperatures, fires and flash floods.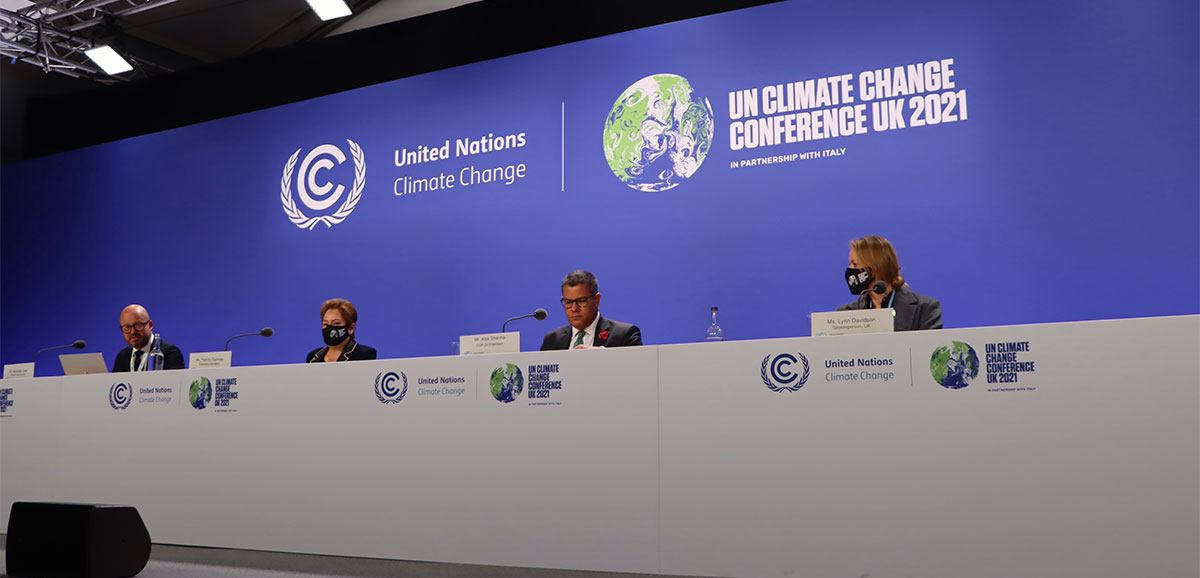 The world's focus on climate change continued into the autumn, with all eyes on COP26 in November. Following an inauspicious start due to the scaled-down presence of some of the world's biggest polluters, the conference ended on a positive note. Nearly 200 countries agreed to keep the rise in global temperatures to 1.5 degrees and finalise the outstanding elements of the 2015 Paris Agreement, although there was last-minute back-peddling on coal-fired power stations, which committed to 'phasing down' rather than 'phasing out'.
On real estate specifically, the COP had a day devoted to cities, regions and the built environment.  One of the main outcomes was that 44 businesses signed up to the whole-life-carbon requirements of the Net Zero Carbon Buildings Commitment put forward by the World Green Building Council (WGBC). The property industry's big drive to reduce carbon emissions by 2030 is gathering pace and is set to dominate the next decade.
Aside from COP, it is worth highlighting an increasing amount of research which suggests that greener buildings command higher values. One such example is Knight Frank's analysis of rents on 2,700 London buildings over a ten-year period, which concluded that there is a 12% rental premium on London offices with an Outstanding BREEAM rating.  
And, while occupiers are increasingly demanding buildings that reflect their values and help them to meet their ESG targets, it is almost a given that non-ESG compliant buildings will lose value through obsolescence and, potentially, become unlettable or unsaleable.
The direction of travel on climate change is clear. It is at the absolute forefront of the forces shaping the real estate industry and we must all play our part as businesses and individuals in helping to mitigate the damage for which we are collectively responsible.
The direction of travel onclimate change is clear… wemust all play our part asbusinesses and individuals inhelping to mitigate thedamage for which we arecollectively responsible.
With a good deal of uncertainty around new COVID-19 variants and the government's policy response, we are conscious that we are not yet 'post pandemic'. As a business, we will therefore remain focused on doing the fundamentals right – engaging with our clients and providing the best independent advice possible in these difficult times. We look forward to working with you in 2022 and wish you all a safe, healthy and happy New Year.